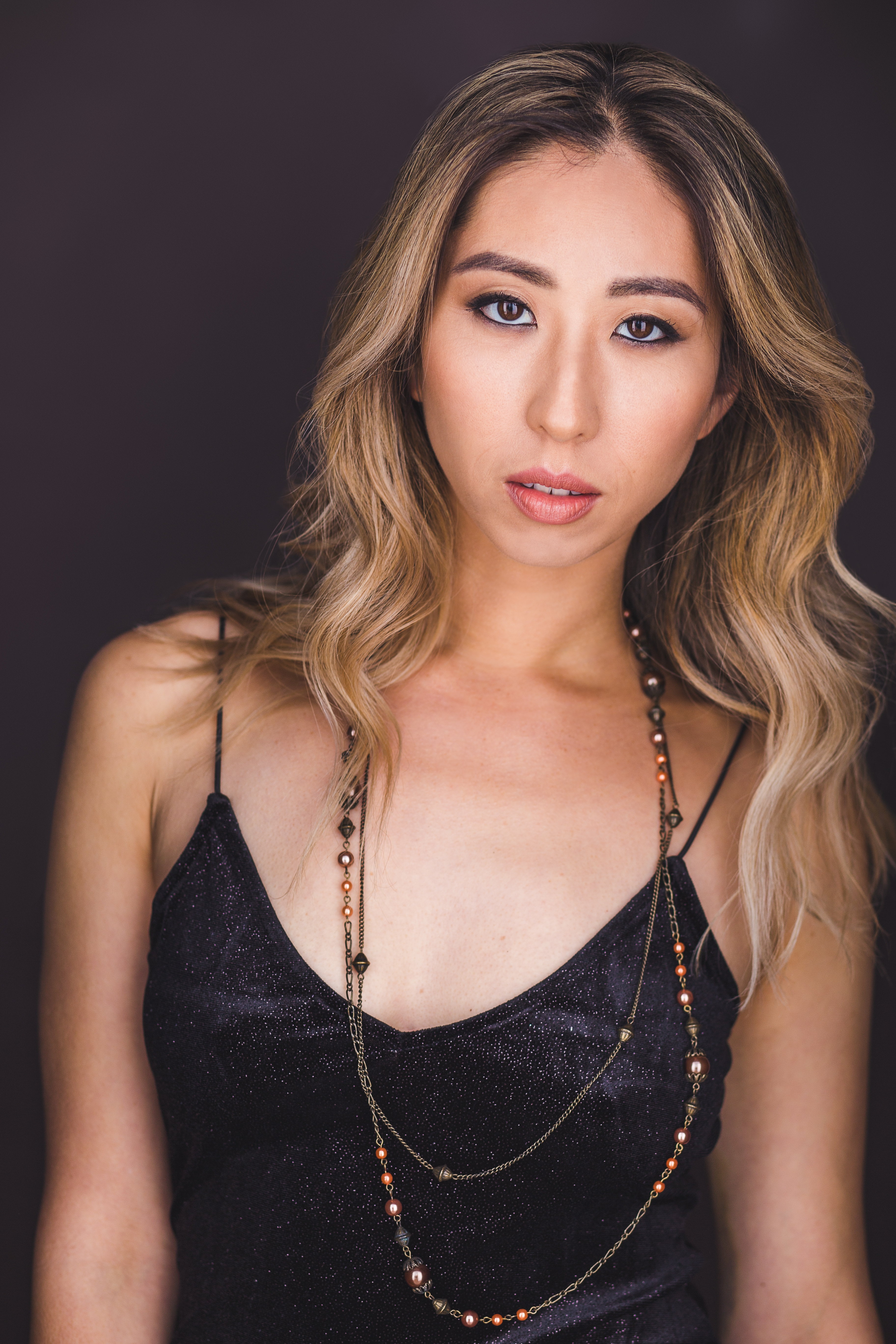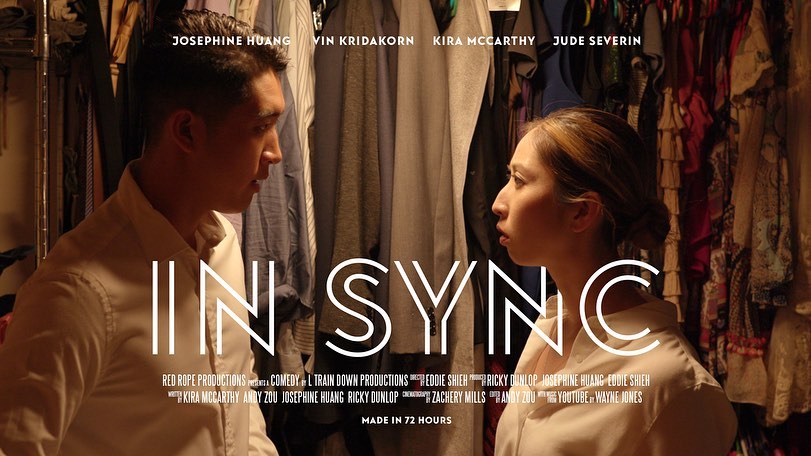 IN SYNC

A young couple walk a fine line while thriving in an open marriage until they catch each other breaking their own rules.

A Red Rope Productions/ L Train Down collaboration.
Starring: Josephine Huang, Vin Kridakorn, Jude Severin, Kira McCarthy

Written by: Josephine Huang, Kira McCarthy, Ricky Dunlop, Andy Zou

Directed by: Eddie Shieh

Cinematogrphy: Zachary Mills

AWARDS 
-AAFilmLab 72 Hour Shootout Award Winner 2019 (Best Cinematography, Second Runner Up, Best Female Content Creator)
-Iron Mule Comedy Fest (Judges Pick)
-Asians on Film Festival (Best Film, Best Comedy)
-Cinema on the Bayou Film Fest (Official Selection)
-Southside Film Institue (Official Selection)
- Black Maria Film Festival (Finalist)

Writer. Producer. Director.

Visit www.ltraindown.com for more on projects past and present!
Projects in Development: 2020

SCRAMBLED
A Film
Despite an Ivy League resume and history of achievement, Mia just can't seem to make life in the real world work.
After an unexpected medical bill plummets her into debt, she decides to commodify her intelligence and talents… by selling her coveted, highly educated, Asian eggs. What she doesn't realize is this decision is about to turn her world even more upside down in ways she never could have imagined.
BUSHWACK
A Comedy Series
Created by Josephine Huang and Ricky Dunlop

A group of millennials living the dream in their newly acquired Bushwick loft realize that "#adulting" is BS in a world where no one really wants to grow up. With a revolving door of roommates, lovers, jobs and countless mishaps, the only consistency they have is each other.

​

COMMON GROUND - A New Comedy Webseries
Created by and Starring: Josephine Huang and Veronique Ory

Bea and Lia are two very different girls from two very different places -- whose lives come crashing together and flipped upside down after a Craigslist housing scam. The story traces the girls' journeys as they each try to find where they may - or often humorously may not-fit in amidst the whirlwind of opportunity, disappointments, relationships and unexpected twists and turns of being a twenty-something in New York City. 

SISTERBROS
Created by Josephine Huang and Kira McCarthy

SISTERBROS is a series of short comedic sketches, examining how real bros act... when the girls aren't around.
Sisterhood  flips the coin, revealing the traditional gender roles and expectations that go out the window, when the men are out of the room.


Blah Blah Land (A La La Land Parody)

Written by: Ricky Dunlop

Directed by: Josephine Huang

Cinematography: Ben Yannette
Here's to fools who dream. 'Blah Blah Land' captures the magic of this year's most polarizing film through a humorous lens. Join Emma, an overweight yet relatable aspiring L.A. actress, and Ryan, an entitled White savior of jazz, as they strive to preserve their love while minute obstacles become insurmountable. Featuring instant classics like "Traffic is Bad" and "Blah Blah Blah Blah," this musical parody will take you on a journey through the city of stars.